Posted on: September 25, 2023, 08:04h. 
Last updated on: September 24, 2023, 10:15h.
Sorry, Barry Manilow. You didn't beat Elvis Presley's record for consecutive sell-outs at the Westgate in Las Vegas this weekend. According to a plaque on display at that very casino resort, you still have 200 concerts left to play there.
Just kidding, Barry Manilow. The figure on the plaque is a hunka hunka burning crap.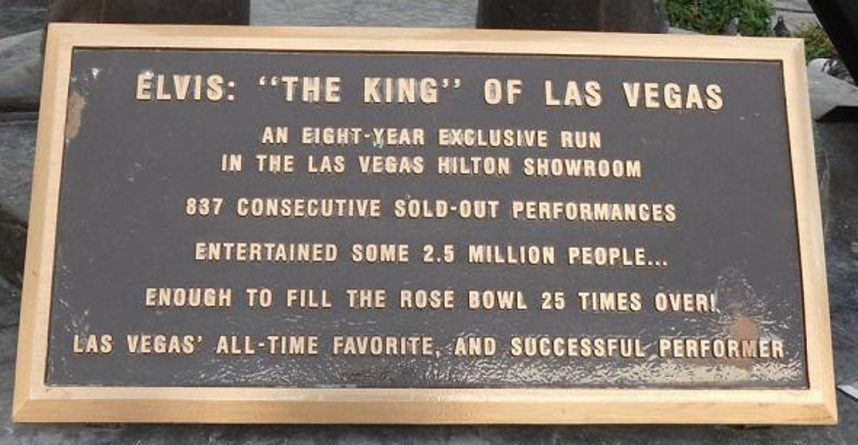 On Sept. 8, 1978, close to the year anniversary of Presley's death, then-Las Vegas Hilton owner Barron Hilton unveiled a bronze statue of the King — sculpted by Carl Romanelli — as the climax of a Hilton convention called "Always Elvis."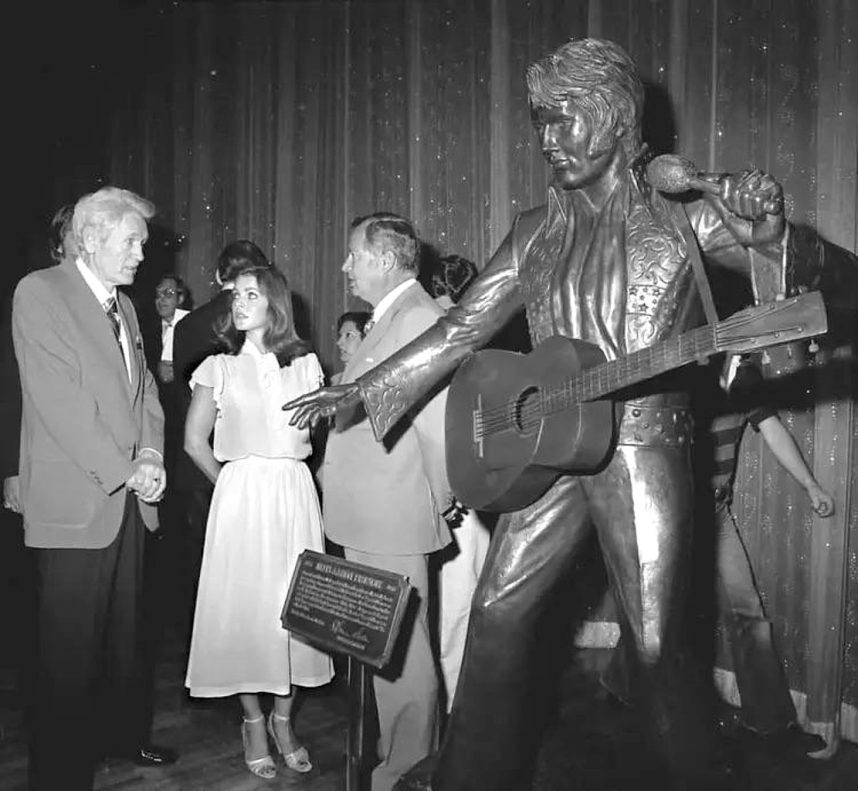 According to the plaque attached to the statue's base, Elvis performed a record 837 consecutive sold-out shows at the hotel, which opened as the International, from July 1969 through December 1976.
That number is 201 sold-out performances more than Elvis actually gave.
Some say Hilton — who purchased the International from owner Kirk Kerkorian only a year into Elvis' eight-year residency — inflated the number of concerts Elvis played to cover up egregious fire code violations.
If Elvis had indeed played to 2.5 million people, as the plaque claims, that would have meant the showroom was packed way beyond its reported capacity of 1,150. Even at 837 concerts, that's 2,986 people per show. But that's still better than admitting that, at 636 shows, 3,930 people were allowed in at a time.
The Manager Did It
An equally plausible explanation is that both the shows and their total audience were exaggerated in number by someone who specialized in exaggerations.
Not only was Col. Tom Parker secretly an illegal immigrant from the Netherlands — which is why he is believed to have never allowed Elvis to tour outside the U.S. — but Elvis' longtime manager never served as a colonel in any organization.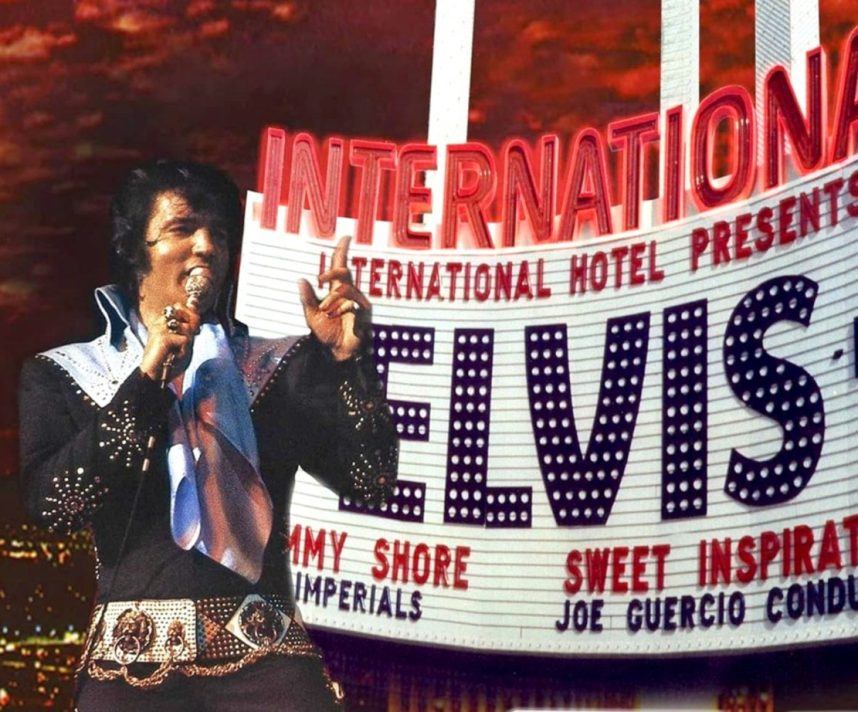 If Elvis was the King of Rock n' Roll, then Parker was the King of BS.
What's a couple hundred extra shows going to matter when nobody's going to bother counting them all up, anyway?
Suspicious Mind
Except that someone did bother counting them all up. When the Westgate purchased the property, which had been briefly known as the LVH, it sought to play up its historic Elvis connection.
In 2015, the casino resort debuted "Graceland Presents Elvis: The Exhibition, the Show, the Experience," which even offered guided tours of the facility — including what was left of the King's former 30th-floor penthouse.
Because the attraction was a joint production with Graceland and Elvis Presley Enterprises, Graceland's chief archivist, Angie Marchese, took it upon herself to make sure the exhibit got all its facts straight. And the 837 figure just didn't add up. Again and again, Marchese manually counted the records of every Elvis performance at the International and Las Vegas Hilton and, again and again, arrived at 636.
The record was corrected, but the plaque never was. Its misinformation still gets repeated in social media posts, and in articles that source information published before Marchese's audit set the record straight.
Look for "Vegas Myths Busted" every Monday on Casino.org. To read previously busted Vegas myths, visit VegasMythsBusted.com. Got a suggestion for a Vegas myth that needs busting? Email corey@casino.org.