Posted on: April 19, 2023, 12:22h. 
Last updated on: April 18, 2023, 08:03h.
The Pennsylvania gaming industry debuted in 2006, but no month over the past 17 years has been richer than March 2023 in terms of gross gaming revenue (GGR).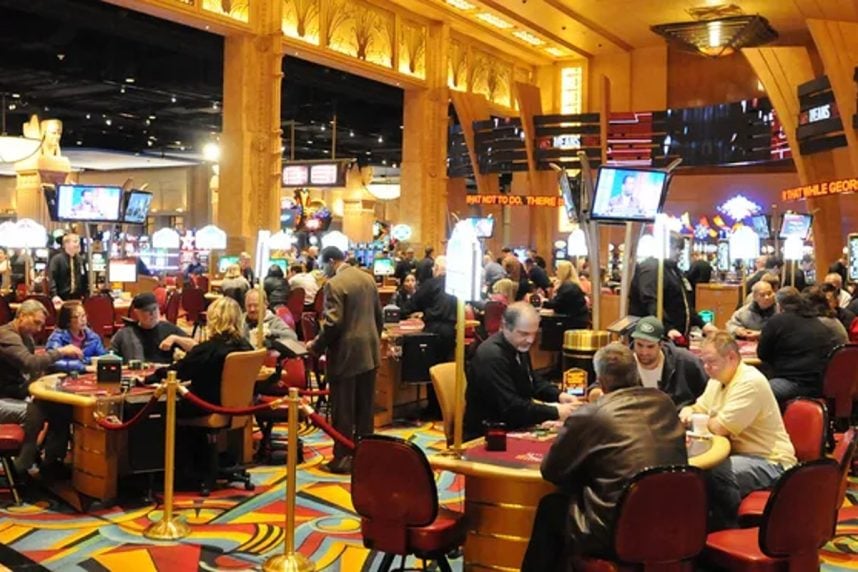 The Pennsylvania Gaming Control Board (PGCB) reported yesterday that March GGR was just shy of $515.3 million. The revenue, which includes income from land-based casinos, iGaming, truck stop video gaming terminals (VGTs), sports betting, and fantasy sports, represented an 11% year-over-year increase.
March 2023 broke the state's previous all-time monthly revenue record of $462.7 million, which was set in March 2022. The year-over-year difference was about $52.6 million.
The gaming industry in Pennsylvania has given new meaning to "march madness" in the Keystone State, as the month has emerged as a key time and major revenue generator for the state gaming industry. But March 2023 was the first time ever that GGR in the commonwealth exceeded half of a billion dollars.
March Madness
Slot machines at the state's 17 brick-and-mortar casinos kept $225.4 million of the coin in, while retail table games generated about $85.8 million. Slot win was up 5%, but table win was down almost 9%.
Online is where the bulk of the gaming revenue increases were earned last month.
iGaming slot revenue surged 32% to $104.8 million. Interactive table games kept about $40.5 million of the internet bets placed — a 13% improvement. Online poker rake added about $2.9 million for a combined online haul of approximately $148.2 million.
Sportsbooks also fared well on the more commonly implied "March Madness" meaning. The NCAA men's college basketball tournament saw many favorites lose, causing oddsmakers to win big.
Pennsylvania sportsbooks kept $50.6 million of the $723.5 million wagered — aka handle. Oddsmakers won 67% more — or about $20.2 million — than they did in March 2022. The vast majority of the sports betting came online, as internet sportsbooks accounted for $45.7 million of the hold.
Interest in the college basketball postseason was heightened in Pennsylvania with the Penn State Nittany Lions' surprising run through the Big Ten tournament and the team's first NCAA March Madness appearance in 12 years.
Penn Dominating Home Turf
Penn Entertainment is the oldest gaming operator in Pennsylvania. The company traces its roots back to the early 1980s when it was founded as Penn National Race Course Corporation. PNRC Corp. would later become Penn National Gaming, which was the identity of the organization until its rebranding last year to Penn Entertainment.
Penn Entertainment operates four casinos in the state — Hollywood Casino at Penn National Race Course, Hollywood Casino at the Meadows, Hollywood Casino York, and Hollywood Casino Morgantown.
Hollywood Penn National was the top earner last month among the state's 17 casinos, as the property and its online partners reported GGR of $80.8 million. Hollywood Casino at the Meadows generated gaming income of $31.2 million, Hollywood Casino Morgantown won about $9.5 million, and Hollywood York took nearly $9.4 million off of players.
In total, Penn Entertainment casinos in Pennsylvania generated GGR of approximately $130.9 million in March 2023.