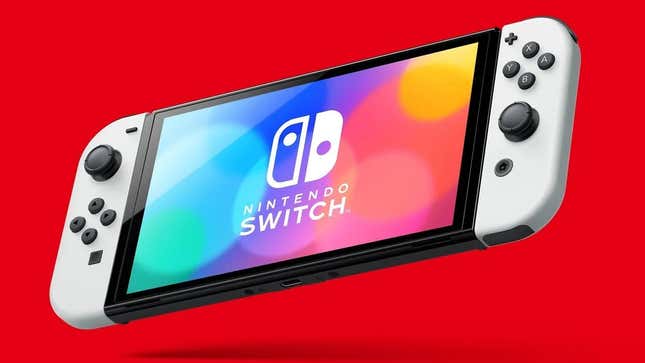 A successor to Nintendo's massively popular Switch gaming console has been rumored for years, but actual Switch 2 hardware now appears to be out in the wild. Eurogamer reports that Nintendo used a special version of The Legend of Zelda: Breath of the Wild to demo the new console for developers at Gamescom 2023 last month.
The Week In Games: Return To Hyrule
Nintendo had a booth on the show floor in Cologne, Germany promoting Pikmin 4 and Mario Kart 8 Deluxe, but behind closed doors it was secretly showcasing the Switch 2. While one of the demos consisted of the 2017 open world Zelda game running at higher specs, little else is known about what developers saw during the meetings or what their impressions were.
VGC has corroborated Eurogamer's report, with additional info about a second test that had the Switch 2 hardware running the Unreal Engine 5 Matrix Awakens tech demo originally used to show off the capabilities of the PlayStation 5 and Xbox Series X. It apparently even ran Nvidia's DLSS upscaling technology with some version of ray-tracing enabled.
Switch owners have been wondering for a while when a successor would arrive and just how powerful it would be. Nintendo gave up competing on cutting-edge tech specs back with the launch of the Wii, and the Switch has sold 125 million units despite running games at lower framerates and resolutions than rival hardware. With the arrival of the Steam Deck and Asus ROG Ally, however, PC gaming handhelds have shown that portability doesn't always have to come at the expense of performance.
Nintendo announced earlier this year that it would have no news to share about a Switch 2 or any other gaming hardeware refresh prior to the end of its fiscal year in March 2024. VGC recently reported that while the Switch 2 is expected to release sometime next year, Nintendo might not bring it out until closer to the holiday season in order to avoid console shortages at launch.