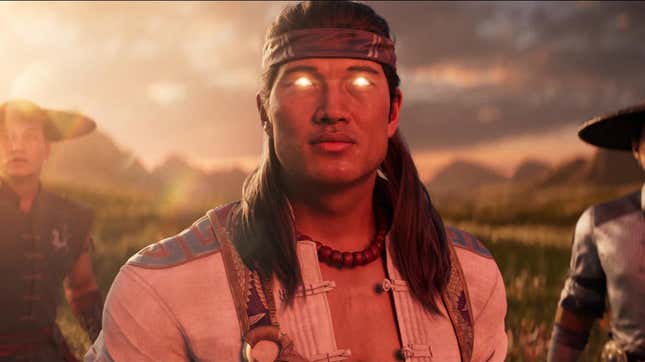 Warner Bros. Games just announced the release of Mortal Kombat 1, a rebirth and reimagining of the Mortal Kombat universe and its characters.
An Anime That Might Make You Put Your Minecraft Bed Next To Someone
"It's In Our Blood. Discover a reborn Mortal Kombat Universe created by Fire God Liu Kang," reads the video description in the official YouTube trailer. "Mortal Kombat 1 ushers in a new era of the iconic franchise with a new fighting system, game modes, and Fatalities!"
Mortal Kombat 1 – Official Announcement Trailer
Players who pre-order the game will receive Shang Tsung for free as a playable character. It's currently unknown if he will be available for purchase later on. Console players who pre-order the game on the Xbox Series X/S and PlayStation 5 can download the beta this August, a month ahead of launch.
Read More: New Mortal Kombat Will Be The Nintendo Switch's Second $70 Game
This February, the CEO of Warner Bros. Discovery said during a call that Mortal Kombat 12 would be coming this year. He did not give any details about what form the sequel would take. Then, earlier this month, MK social media accounts posted a video where a clock hand approached 12 and then skipped straight to number one.
Now, we've finally gotten confirmation that the highly anticipated sequel in the fighting game series is actually a reboot. It sort of makes sense, since Mortal Kombat 11 was centered on a struggle over the power of a magical hourglass, which the heroes canonically use to restore time. This game likely takes place during a new timeline, which gives NetherReam Studios more leeway to flex creatively on such an old and beloved game. These resets are something that the developers have been doing since MK 9, which is probably a smart decision considering the size of the series' lore up to this point.
Mortal Kombat 1 will be released on PlayStation 5, Xbox Series X/S, PC, and the Nintendo Switch on September 19. It will also mark the Switch's second $70 game, following this month's highly anticipated release of The Legend of Zelda: Tears of the Kingdom.