Metro Council votes to add more ABC, code enforcement officers | News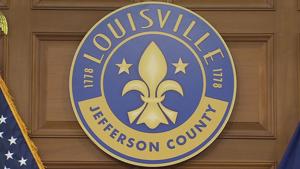 LOUISVILLE, Ky. (WDRB) — Metro Council voted Thursday to add three more Alcohol Beverage Control (ABC) officers and five more enforcement officers in Louisville.
The original ordinance only called for three additional ABC officers to make sure liquor licenses and laws are being followed. But the $388,000 price tag is coming from the general fund now instead of stimulus money.
Some on council said action was needed now, while  others said it was irresponsible not to take the discussion back to committee.
"I'm disappointed that you all can put my quality of living along with my constituents on hold," Councilwoman Donna Purvis said. "I shouldn't be angry, but I am. I'm disappointed."
The amendment to add the additional officers barely passed. After that change was made, the council ended up voting unanimously for it.
"I think its reckless for us to start amending the city budget on the fly, if you will," Councilman Robin Engel said.
Related Stories:
Copyright 2021 WDRB Media. All Rights Reserved.