Louisville's homeless population now considered a 'protected class' | News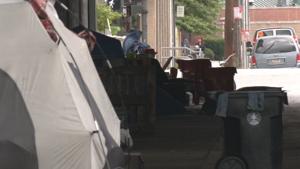 LOUISVILLE, Ky. (WDRB) — Homeless people in Louisville will now have an extra layer of protection.
Metro Council voted Thursday night on an ordinance that makes homeless people a protected class.
When a hate crime is committed against them, Councilman Jecory Arthur said this will give them another avenue of justice. He also hopes that it builds trust within the homeless community.
"I truly believe it has the power to prevent violence as we pass the ordinance," Arthur said. "The city will know this is a protected class. So they will be much more likely to think twice before they commit any crime against those persons."
Councilman Stuart Benson was the only person who voted against it.
Copyright 2021 WDRB Media. All Rights Reserved.