Louisville native Kinsey Rose makes history on 'The Voice' | News
LOUISVILLE, Ky. (WDRB) — A Louisville native is making history on one of the biggest singing competitions in the world. 
Even from a young age, Kinsey Rose Kapfhammer knew she was destined to perform. 
"My journey began a long time ago," said Kapfhammer. "I started writing when I was 10."
After graduating from duPont Manual High School, Kapfhammer headed to college, before pursuing her dreams in Nashville, Tennessee.
"I found ways to make my own albums. I saved up my own money from gigs and tips and that's hard to live out of a tip jar and to fund your own album and to write songs," said Kapfhammer.
Along the way, Kapfhammer decided to drop her last name on stage to go simply by, "Kinsey Rose."
At 35, Kapfhammer landed an audition on the popular television singing competition, "The Voice."
Kinsey played her guitar for her audition and channeled country icon Dolly Parton, dressed in a bright red Western fringe shirt.
"I sang, "Cowboy Take Me Away." I used to sing that song in high school and I loved it. Hearing The Chicks sing really inspired me and I was like, 'I can do that too, I can sing country music," said Kapfhammer.
When asked what it felt like to step on stage for her big audition, the artist said she had to take a deep breath and say a prayer.
"The nerves were the highest they've ever been that day. I've sang on several stages for several thousands of people at a time, but singing there on TV, knowing it was going out to millions, and being judged, it's quite a different experience," said Kapfhammer.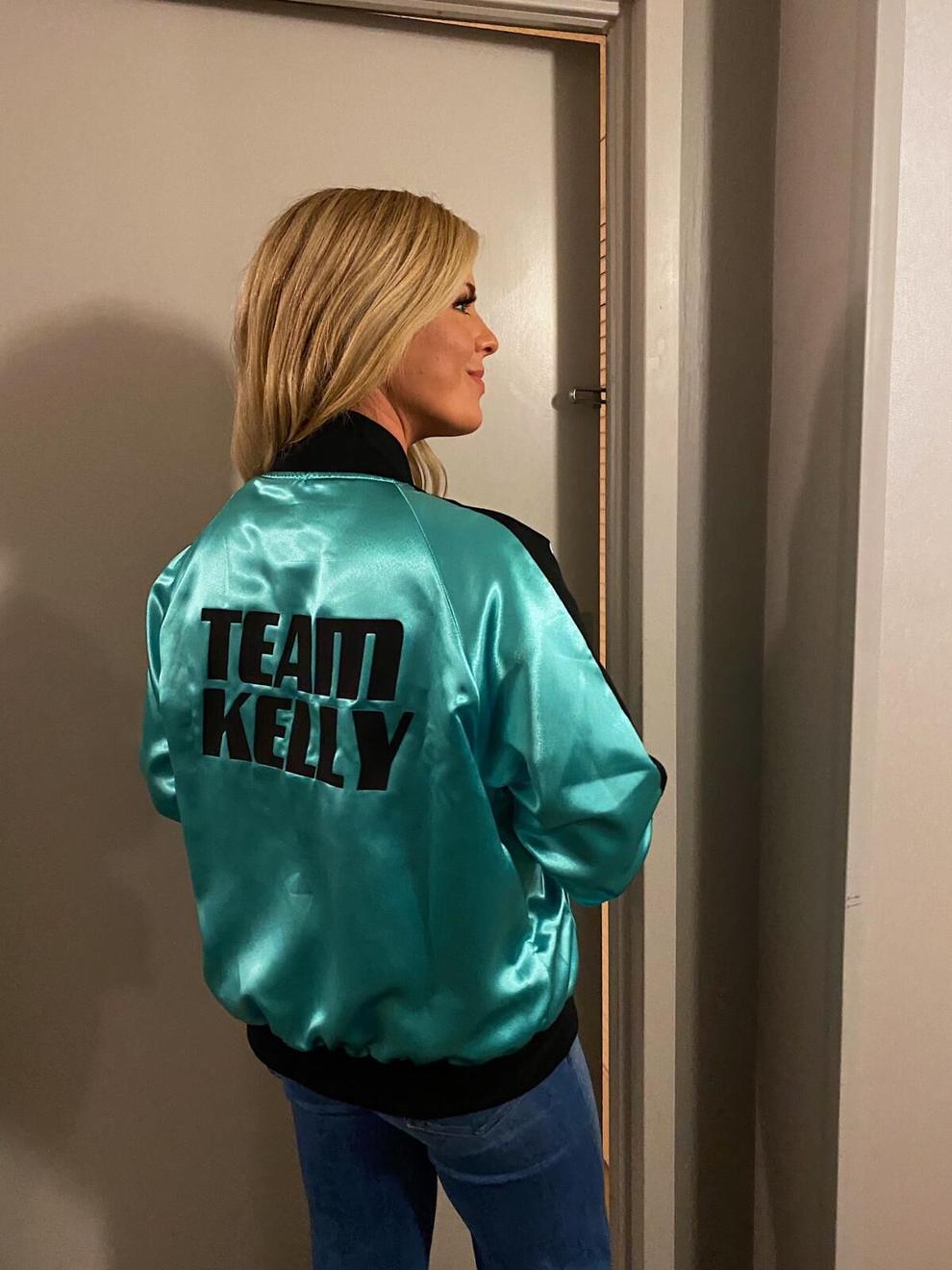 Although she turned two chairs with her audition, Kapfhammer was left with no choice on who to pick as her coach after Kelly Clarkson used her only block to prevent Blake Shelton from also picking up the budding artist.
"Kelly is a female of this industry, she knows country and everything, and she can sing! She's an amazing person and amazing coach, so I'm actually very thankful that she used her block so I could work with her," said Kapfhammer.
During the second rounds of the competition, Kapfhammer battled "Girl Named Tom," a singing trio from Ohio.
Clarkson originally picked the trio to win the round, which would have sent Kapfhammer home, but Clarkson and Shelton once again hit their save buttons, joined by coaches Ariana Grande and John Legend.
"I was shocked and then when Ariana hit her button, I was like, What! I knew she liked me, but I didn't know she'd want me on her team because I am country and we are very opposite," said Kapfhammer. "John Legend, he was saying very nice things about me, and Blake Shelton and Kelly. I chose Kelly again because I wanted to show loyalty because she did use her only block, and I really felt like she got me after we had worked together a few times."
Each coach only gets one save to use during the second round of the competition.
"She said some things that really resonated with me and in the moment I was like, 'This is what I need to do. This is the best choice to stay with Kelly and show the loyalty and see what happens," said Kapfhammer.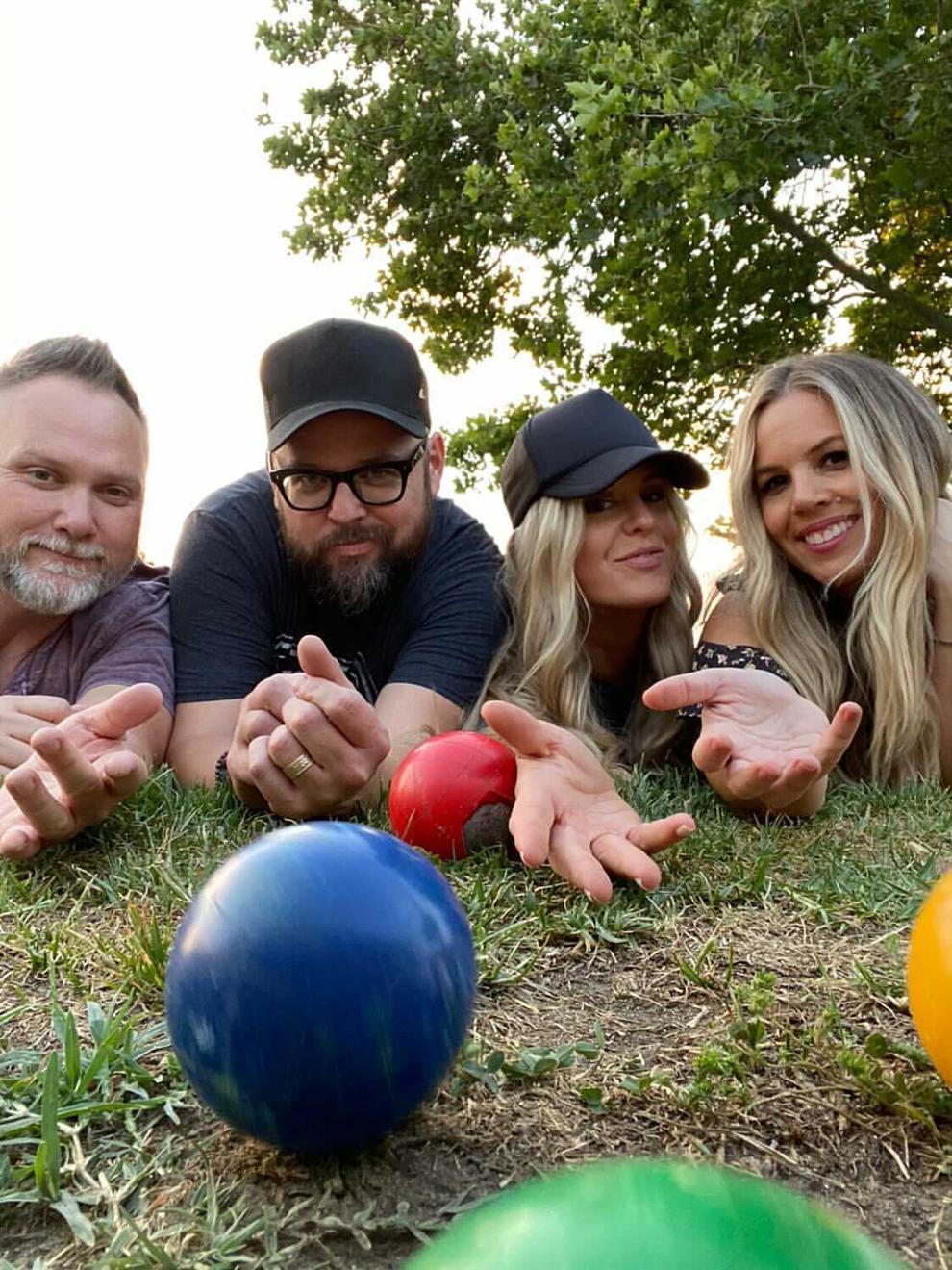 Now, Kapfhammer is preparing for the next stage in the competition and says she is forming great friendships with singers backstage.
"The contestants on the show have been really fun to work with and to meet. We call it 'The Voice fam," said Kapfhammer. "We got along so well in the hotel. I pulled pranks on the friends that I had met and we had sing-a-longs at night. I think it's neat for people to know that even though it's a competition, we had fun working together."
Looking back at her journey so far, Kapfhammer says she has learned a lot and hopes her story can be a source of motivation for other local artists dreaming of making it to the big stage. 
"It's all been an incredible experience and to fight my nerves and learn how to overcome that has been incredible. I've learned so much and grown as a person and an artist throughout this entire journey," said Kapfhammer. "I've done this for so long. To have Kelly and Blake and John and Ariana say those things about me, that's been so cool to hear that they believe in me."
Copyright 2021 WDRB Media. All Rights Reserved.