Posted on: May 18, 2023, 12:36h. 
Last updated on: May 17, 2023, 07:37h.
A group opposed to a casino on Long Island plans to rally against the proposed project pitched by Las Vegas Sands for the Nassau Coliseum site this Sunday, May 21.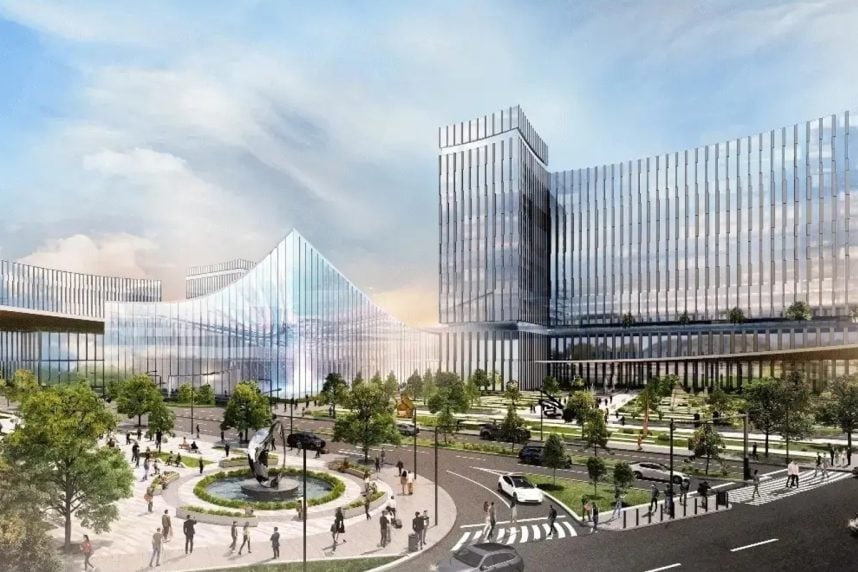 Organizers for the "Say No to the Casino Civic Association," a grassroots coalition that includes Nassau County residents, is inviting anyone who opposes commercial gambling on New York's Long Island to gather Sunday afternoon outside the Nassau Legislative Building. Come Monday, the Nassau County Legislature is set to vote on a proposal that would transfer the lease of the Nassau Hub and Coliseum to Sands to build an integrated casino resort destination.
"Say No to the Casino" opposes allowing Sands to redevelop the 72-acre property, which has unsuccessfully been targeted by mixed-use real estate development firms in recent years.
This will be the final opportunity to voice opposition before the County Legislature is entrusted with this important decision," said Garden City Mayor Mary Carter Flanagan, one of the local officials who is opposing the Sands project. Flanagan has no vote on whether the Nassau Hub lease is transferred.
Sands already has the support of Nassau County Executive Director Bruce Blakeman. The proposal to transfer the property to Sands passed the county legislature's Rules Committee last week, with four Republicans passing the motion in the seven-member committee.
Opponents: Concerns Outweigh Benefits
Sands, which no longer has a domestic casino in its portfolio and instead operates integrated resorts in China's Macau and in Singapore, has pledged to direct tens of millions of dollars Nassau County's way should it gain control of the Nassau Hub and Coliseum. The casino operator that formerly owned and operated The Venetian and Palazzo on the Las Vegas Strip, as well as Sands Bethlehem in eastern Pennsylvania, has agreed to pay the Long Island county $54 million upon receipt of the lease.
Sands will then pay Nassau County $5 million in annual rent and $900,000 a year to cover increased public safety costs. Should Sands secure one of the three full-scale commercial gaming licenses allocated for New York's downstate region, the annual rent would increase to $10 million and the public safety component would double.
"Say No to the Casino" and other opponents to the Sands plan cite increased traffic and crime as two leading reasons for their hostility.
"This casino will change the character of Nassau County and the surrounding neighborhoods and will lead to an increase in crime, traffic, and noise pollution. It will also put a strain on our local law enforcement and governments," said John Chiara, who started the "Say No to the Casino" group.
Fierce Bidding
Even if the Nassau County Legislature decides to transfer the Nassau Hub lease to Sands, there's no guarantee that a casino will come to Uniondale. Though there are three downstate New York casino licenses up for grabs, Resorts World New York City and Empire City Casino are considered heavy favorites for two of the licenses.
Though there's a chance the New York State Gaming Commission and its Gaming Facility Location Board will opt to award the coveted $500 million licenses to other gaming operators seeking entry into the Empire State, the presumption among lobbyists and gaming analysts is that only one license will be available.
Along with Sands, Caesars Entertainment, Wynn Resorts, Mohegan, Bally's Corp., and Hard Rock International are prepping bids for the downstate licenses.