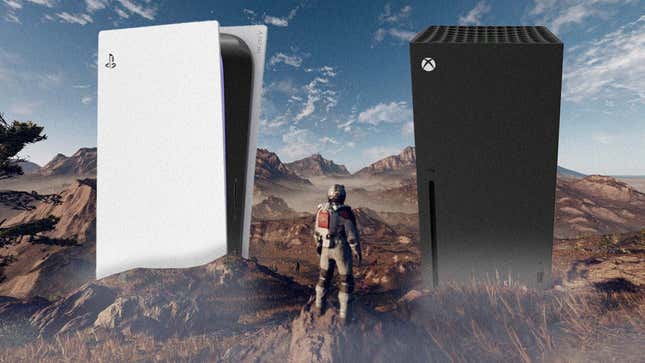 As the Federal Trade Commission (FTC) continues to drag Microsoft's $69 billion acquisition of Activision Blizzard under a microscope, the company's CEO wants you to know it's actually Sony's fault that console exclusives exist.
Thank You, PS Plus, For Making My Backlog Even Bigger
Read More: Microsoft Explains Why You're Waiting So Long For Those Xbox Exclusives
Microsoft CEO Satya Nadella gave testimony during the FTC vs. Microsoft hearing that's been making headlines since June 22. As reported by The Verge, he was asked about exclusives and pointed fingers at the PlayStation maker.
"If it was up to me I would love to get rid of the entire exclusives on consoles, but that's not for me to define especially as a low-share player in the console market," Nadella said. "The dominant player there [Sony] has defined market competition using exclusives, so that's the world we live in. I have no love for that world."
These are some curious remarks. While console exclusives are nothing new and have been used for decades by every major console maker to lure people into ownership of a particular device, Microsoft in particular has been on a tear in recent years, scooping up developer after developer. Take Arkane Austin, the critically acclaimed studio that was building a PS5 version of its vampire shooter Redfall before the Xbox creator bought them up and turned it into a console exclusive. Similarly, MachineGames' Indiana Jones game was being developed for multiple platforms before Microsoft pulled the plug on that. Bethesda Game Studios' Elder Scrolls VI and Starfield are also Xbox exclusives, now that Microsoft owns the developer. However, it's Call of Duty's standing as an exclusive that stands at the center of Sony's objections to the proposed acquisition.
Kotaku reached out to Microsoft and Sony for comment.
Read More: Sony Might Have To Reveal What It Pays For Exclusives, Court Says
The hearing concludes today, with closing arguments expected this afternoon. A July 18 deadline for Microsoft to close the deal looms ever nearer, with the company potentially on the hook for a $3 billion breakup fee if that doesn't happen.