Posted on: February 7, 2023, 02:44h. 
Last updated on: February 7, 2023, 03:17h.
Fourth-quarter earnings reports from gaming technology providers will soon arrive. That has some analysts anticipating good news from the industry.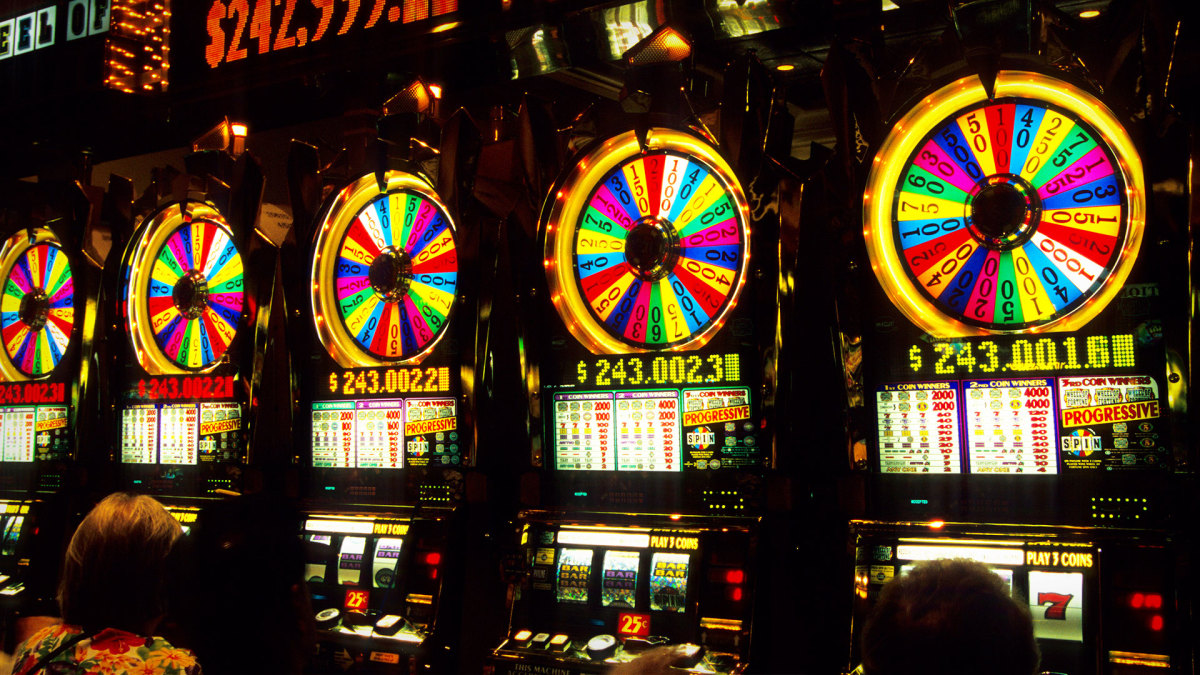 In a new report to clients, Stifel analyst Jeffrey Stantial highlighted several slot machine manufacturers, including International Game Technology (NYSE: IGT) and Light & Wonder (NASDAQ: LNW). Stantial boosted price targets on both names. The analyst notes industry players could deliver vibrant forecasts for the first half of 2023, with those outlooks turning more prudent for the back half of the year.
While it is unclear whether/how management teams factor macroeconomic uncertainty into initial guidance, our base case for the sector presumes stable trends through 1H23 with a more conservative outlook for the back half of the year," wrote Stantial. "Despite a cautious medium-term outlook, we see opportunities within the group."
He took his price forecast on IGT to $31 from $27, and lifted his projection on Light & Wonder to $70 from $61.
IGT, Light & Wonder Have Tailwinds
The current operating environment isn't perfect, but there are tailwinds for gaming device manufacturers. Those include consumers remaining dedicated to casino visits, which provides operators with much-needed resiliency.
As Stantial points out, slot machine makers are likely seeing some relief on the supply chain front. But it could take some time for margin benefits to accrue, as producers work through last year's inventory build.
"Given the 'discretionary' nature of slot capex and historical cyclicality, we expect investors continue to price in a meaningful contraction in the slot replacement cycle," added the analyst. "Ultimately, only time will tell, though until wagering trends begin to roll (if ever), we continue to see stable replacements demand as a reasonable base case in light of depressed slot capex budgets in 2020/21 and solid product introduced at the most recent G2E across most major suppliers."
Specific to IGT, that stock may have tailwinds in the form of the company actively trimming debt, an under-appreciated lottery business, and its fast-growing iGaming and sports wagering unit. The latter could be a candidate for a spinoff in the future.
Light & Wonder is also paring debt in a big way, and the company controls about 20% of the market for both slot sales and the installed base of premium slots in North America.
Bullish on PlayAGS, Too
In addition to IGT and Light & Wonder, Stantial is constructive on several gaming tech equities, including PlayAGS (NYSE: AGS). PlayAGS is growing its premium installation base and could see a big boost if casino gaming is expanded in Texas.
Specifically, our checks suggest AGS should continue to grow premium leased units in 2023, supporting aggregate game ops yields growth even should wagering trends begin to roll. Feedback from various operators also suggests AGS's for-sale content continues to resonate, suggesting recent MSD% ship share likely proves sustainable," according to Stantial.
He rates the stock a "buy" with a $10 price target, implying significant upside from current prices of around $6.60.