Posted on: January 10, 2023, 09:31h. 
Last updated on: January 10, 2023, 02:02h.
Legislation in Hawaii that seeks to legalize in-person sports betting and poker games on the island of Oahu would simultaneously prohibit the industry's leaders from participating.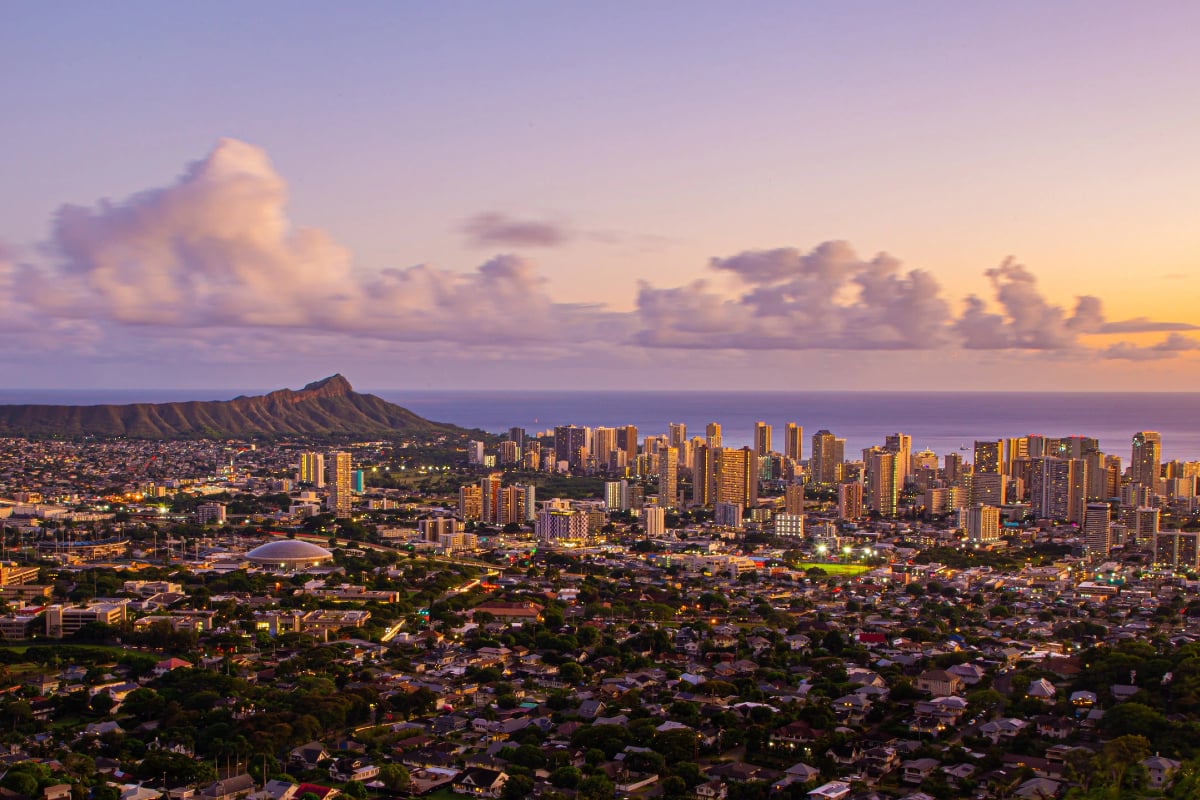 The third-largest of the Hawaiian Islands, Oahu is the most populated with about one million residents. Dubbed "The Gathering Place," Oahu will soon be allowed sports betting and poker, should two state lawmakers have their way.
House Vice Speaker John Mizuno (D-District 28) and state Rep. Daniel Holt (D-District 29) introduced their Sports Gaming Bill in the Honolulu capital yesterday. The statute, the two lawmakers say, would keep the estimated $1 billion in gaming money Hawaiians gamble each year in Las Vegas inside the islands state.
With Hawaii residents dropping a billion dollars in Las Vegas every year, I think a sports and card gaming bill warrants at least a discussion," Mizuno said.
"If crime is associated with gambling, why is gaming legal in 48 states and why are so many Hawaii residents going to Las Vegas? The people I know who enjoy trips to Las Vegas are mostly kupuna (grandparents, elders), not criminals. I feel it is important to discuss options to keep local money in the local economy," he added.
More than a half-million Hawaiians are believed to visit Las Vegas each year, with many visiting Southern Nevada multiple times annually.
Bill Specifics
Mizuno and Holt want to allow small gaming parlors to come to Oahu. The facilities, they say, wouldn't be casinos, but more comparable to 24/7 fitness centers in terms of size.
Each licensed gaming room would be limited to 25,000 square feet. The locations would be allowed to house between 10 and 30 poker tables.
As for sports betting, such gambling would be limited to on-site wagering for each licensed facility's initial two years in business. After 24 months, assuming the licensee has adhered to state gaming regulations and is deemed suitable to expand their operations, an online sportsbook component would be permitted.
Though the bill's odds of passing are long, as Hawaii state lawmakers have a deep history of opposing all forms of gambling because of elevated addiction rates among Hawaiians, Mizuno and Holt contend that legalizing limited gambling would have a considerable negative impact on the thousands of underground gambling hubs that are operating illegally across the state.
"These game rooms are unregulated," Holt explained. "And they often have to do with drugs and prostitution as well."
Industry Leaders Need Not Apply
A notable caveat of the Sports Gaming Bill is that experienced firms like DraftKings and FanDuel would be prohibited from obtaining a gaming license in Hawaii. Holt and Mizuno instead say only longtime Hawaii businesses and residents would qualify to pursue a gaming permit.
We don't want a mainland corporation coming in and just taking all the money," Mizuno said.
The legislation currently mandates that only Hawaii-based entities can seek gaming privileges. Key stakeholders in the businesses must also be Hawaii residents for a minimum of 35 years.
The sports betting and poker statute also seeks to provide social equity. Persons with criminal records for operating unregulated gambling could still qualify for a gaming concession.